With many campsites set to open from July the 4th, and hotels and Airbnbs now taking bookings, a  summer 'staycation' in the UK might be your safest bet for this year's summer holiday. Although your plans to travel to a tropical beach may have been cancelled due to the pandemic, it doesn't have to be all disappointment. If you can no longer travel for your holiday, then let it come to you by exploring the beautiful areas Britain has to offer instead! Here are a few ideas to inspire you…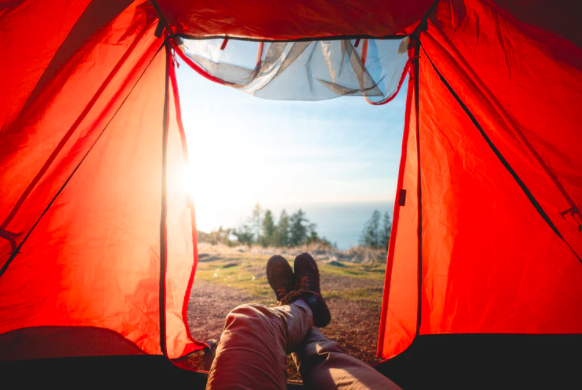 The Caravan and Motorhome Club have released a list of its campsites that will be reopening on July 4. So this is a great option for anyone desperate for a break soon! It may not be the usual luxury you're used to but camping escape can work wonders for escaping any current stresses and offering you the refresh you need. If you've got kids, not only will camping be a great value excursion for the family, but it's also a brilliant way to teach them the wonders of nature.  You'd be surprised how many fantastic campsites you can find just a short drive from Britain's main cities! Check out these great location ideas for many different camper types! If you're lacking camping equipment but want to avoid forking out on brand new gear then there's plenty of good quality second hand camping equipment up for grabs.
Go on a campervan adventure!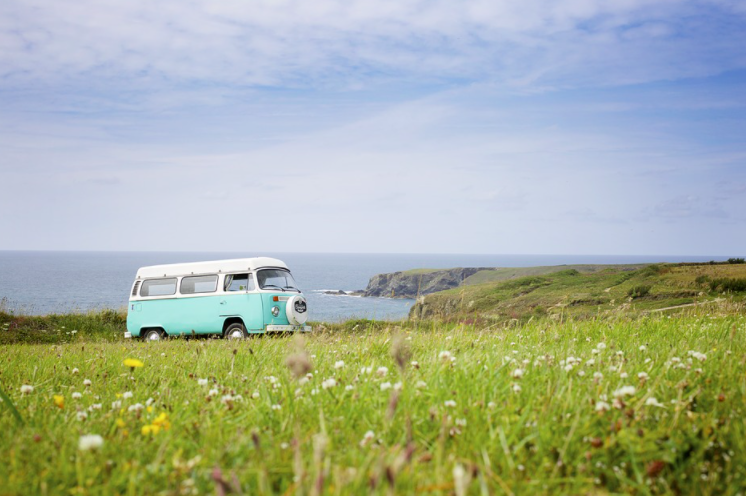 Why not explore your own country in the freedom of your very own camper! If you're not one for planning then campervans are for you! They give you the chance to follow any path you wish at your own pace, if you find yourself a hidden gem then you can decide to stay as long as you wish…who doesn't love a bit of spontaneity? Some beautiful campervanning locations include the Lake District, Snowdonia and The Brecon Beacons in Wales, Exmoor, The Peak District and many more adventurous places! If you're looking to hire a van then sites like Goboony  have a selection of rental options in your area. Or, find a local campervan rental service. If you're looking to have one for the long run you could even look at buying a second hand one! Or, if you're feeling really adventurous you could think about converting your very own van! What a project that would be…
Airbnb has seen a huge influx of new bookings since lockdown measures have eased. If 'roughing it' in a tent isn't for you then treat yourself to something more luxurious like an airbnb rental. You'd be surprised by some of the amazing properties for hire across the UK that are very reasonable too. From log cabins in the forest to your very own boathouse on the Cambridge canal or even staying in your very own windmill, these are just some of unique airbnb options the UK has to offer! Check out some of the most dreamy stays in the UK.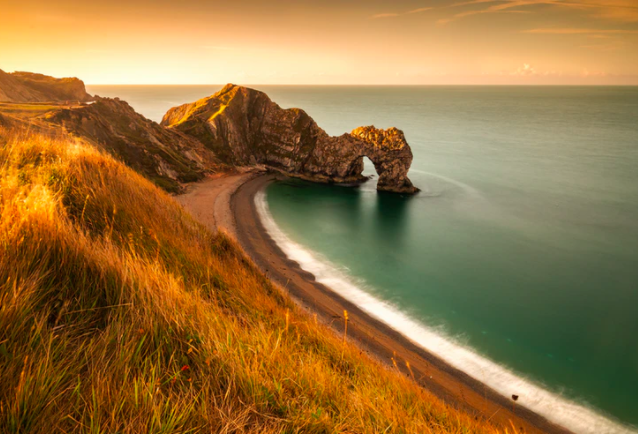 Seeking seaside serenity? If you only planned on holidaying where there's sand and sea then head to one of Britain's beaches. It may not be what you planned but you'd be surprised by some of the beautiful coastlines the UK has to offer.On a clear day, the crystal waters and white sands of places such as West Cornwall have been compared to resorts around the Mediterranean! Before you decide where to go, check for local government guidelines to see which regions you can travel to.
Some beautiful suggestions…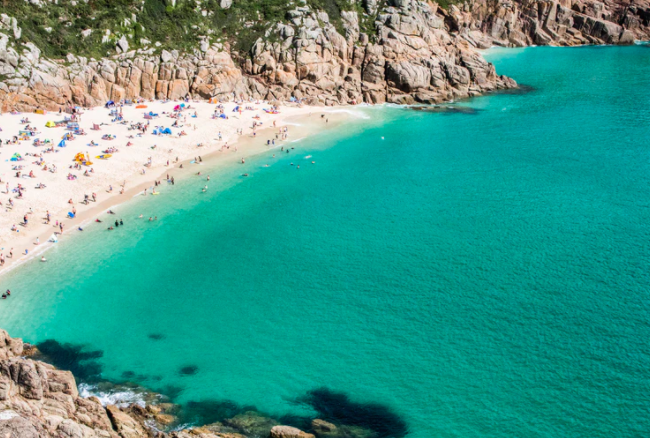 Porthcurno beach, Cornwall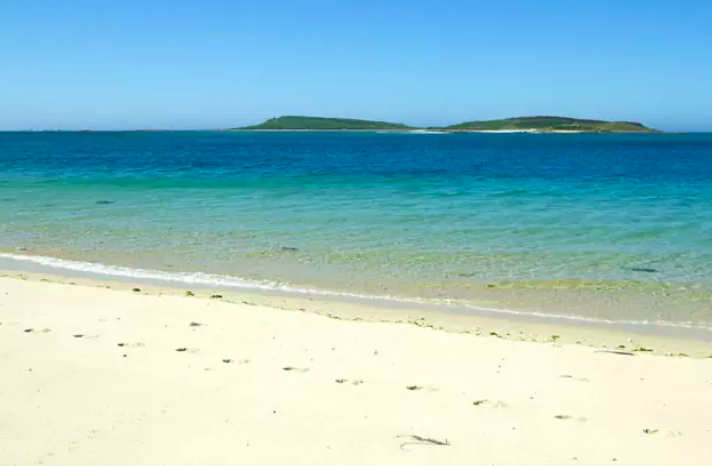 Appletree Bay,  Isle of Scilly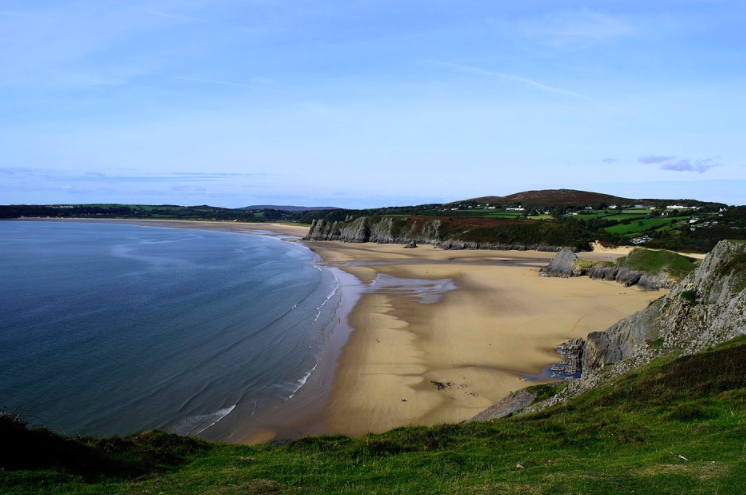 Rhossili beach, South Wales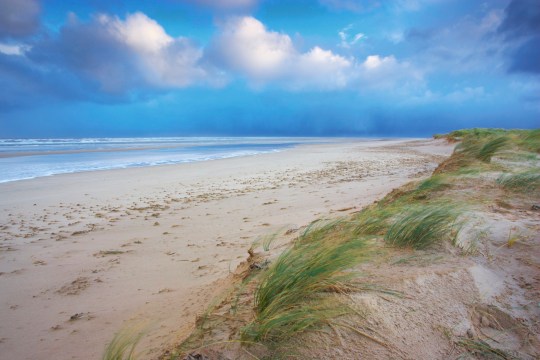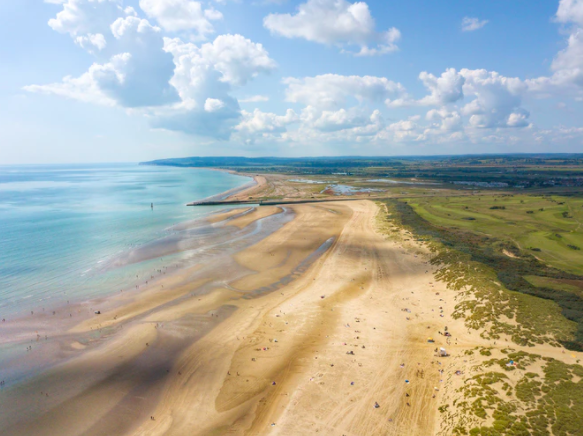 Camber Sands, East Sussex